latest news
Thursday, 1 January 2009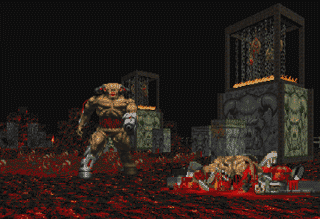 I'd like to wish all visitors and Doom-friends a Happy New Year!

To make an appropriate start, I've finally finished a wad that I've played for almost two months now. It's called "Hellcore" and if you don't know it yet, you should definitely download and play it soon. Better begin the new year with some quality! :-)
Monday, 18 August 2008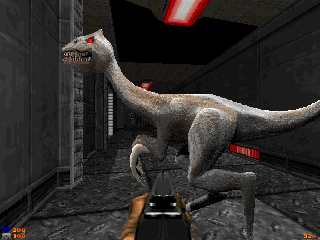 Sorry for not writing any news for quite a while now. There's not much happened in the last months. I'm playing some Single Player games from time to time and only occasionaly I'm playing online.

But! A few days ago I was at ZDaemon the first time since some weeks and discovered a very interesting wad by XXX-clan. I don't know much about it, because I hardly read the forums anymore, but it seems that Cybershark, my old friend from nutty times, is involved in this gang. So, you should have a look at it. I've seen 3 maps and they were all great.

And going through my old e-mails, I've found an amazing screenshot with the Lizard of the Biovite Project. It's a great image of this creature that I don't want to withhold from you. You can see and download it here. Beautiful, isn't it?
Monday, 28 April 2008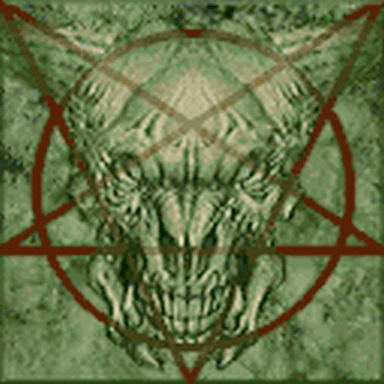 Today, the 350th single player wad review has been put online. Hooray!
This is not too exciting, I guess, but, well, I just want to take the opportunity and say that I'm still alive and well and even playing Doom occasionally. Not as often as I was used to. I'm very busy with my work (working on an album that I'm going to release in May), and in my little freetime, I have sex or rather play chess than Doom, at the moment. *rofl*
Monday, 24 March 2008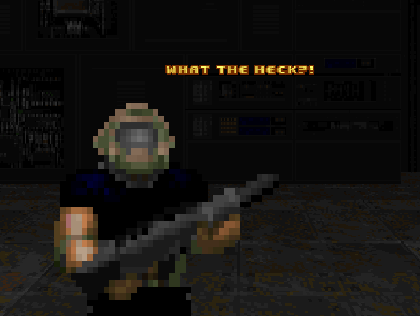 My creativity has come back, both in music and Doom editing, and yesterday, I've officially started with the work on the next (and final) version of The Biovite Project!

However, I've not worked on the last map itself, but on the ending scenes, which will be rather some kind of movie than a game. It makes excessive use of scripting and I had to look up almost every single step in the Wiki, but it came out quite well...
Thursday, 13 March 2008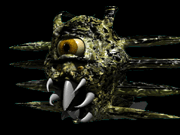 It's still a long time until Biovite will take its next step, but some ideas are already taking shape...

The next version will also be the final version, I think. I'm planning to make a sixth map, plus a great finish to the whole adventure. I've very concrete ideas about this finish, but I'm still unsure, if it's possible to implement them with ZDoom. In any case, this will take some extensive scripting, and I'll have to learn a lot about ACS, I guess.

Map 6 will be an underwater map. You'll have to find your way through the sea and find and beat the final boss monster to finally find out the secret of Biovite.
Of course, you'll also encounter lots of new monsters in the water. Martin and me are already thinking about some nice creatures. The opposite picture shows a model of the OKTOR, which is Martin's first donation for the new map. I can't wait to see it in action...